Sizes: H450 x D410 mm / H17,71″ x D16,14″
Available in 23 colors:
Plain lacquer gloss finish:
The Dot tables are finished using a traditional hand applied lacquer. A minimum of 18 coats, sanded down between each coat, are required to obtain the perfect finish. This process gives depth and intensity to the colour, playing with the light on its high gloss finish surface.
Peacock Blue 950€: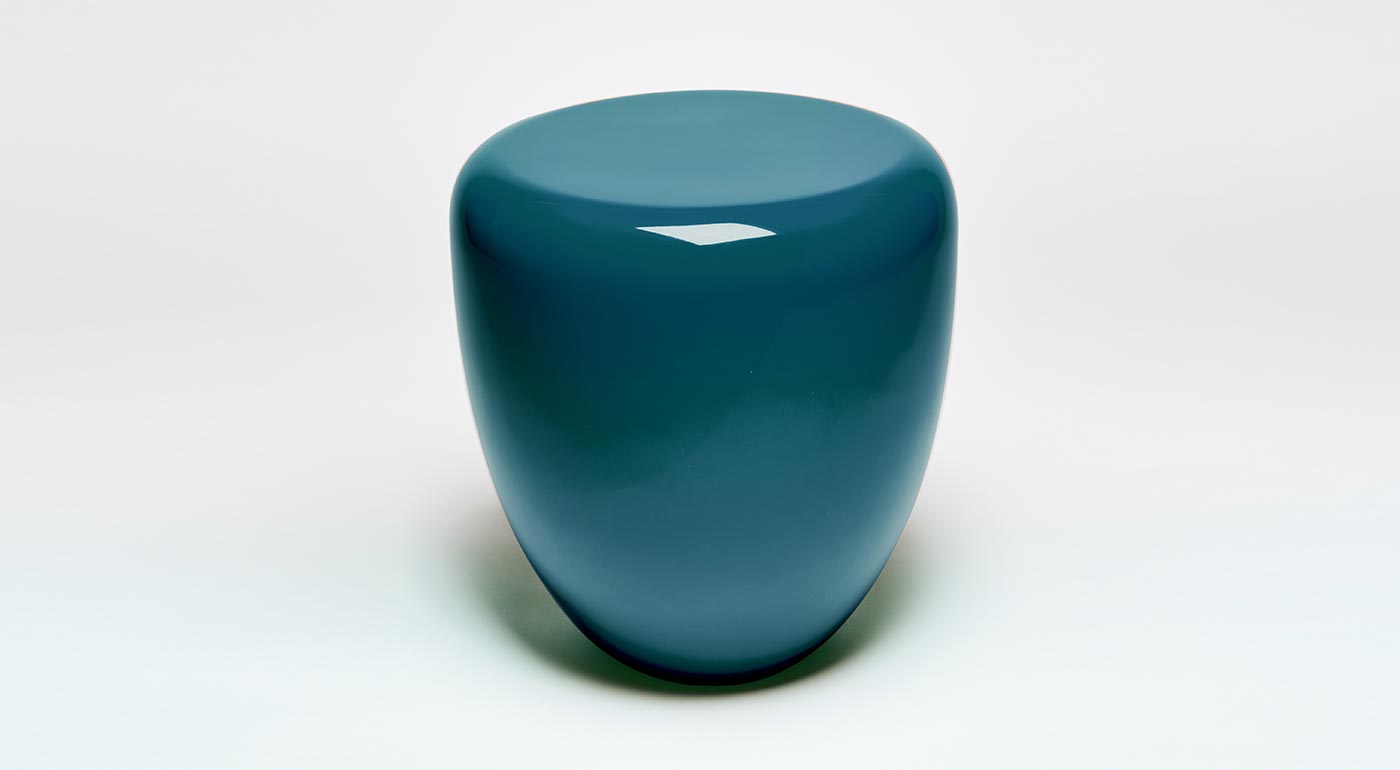 Warm Saffron 950€: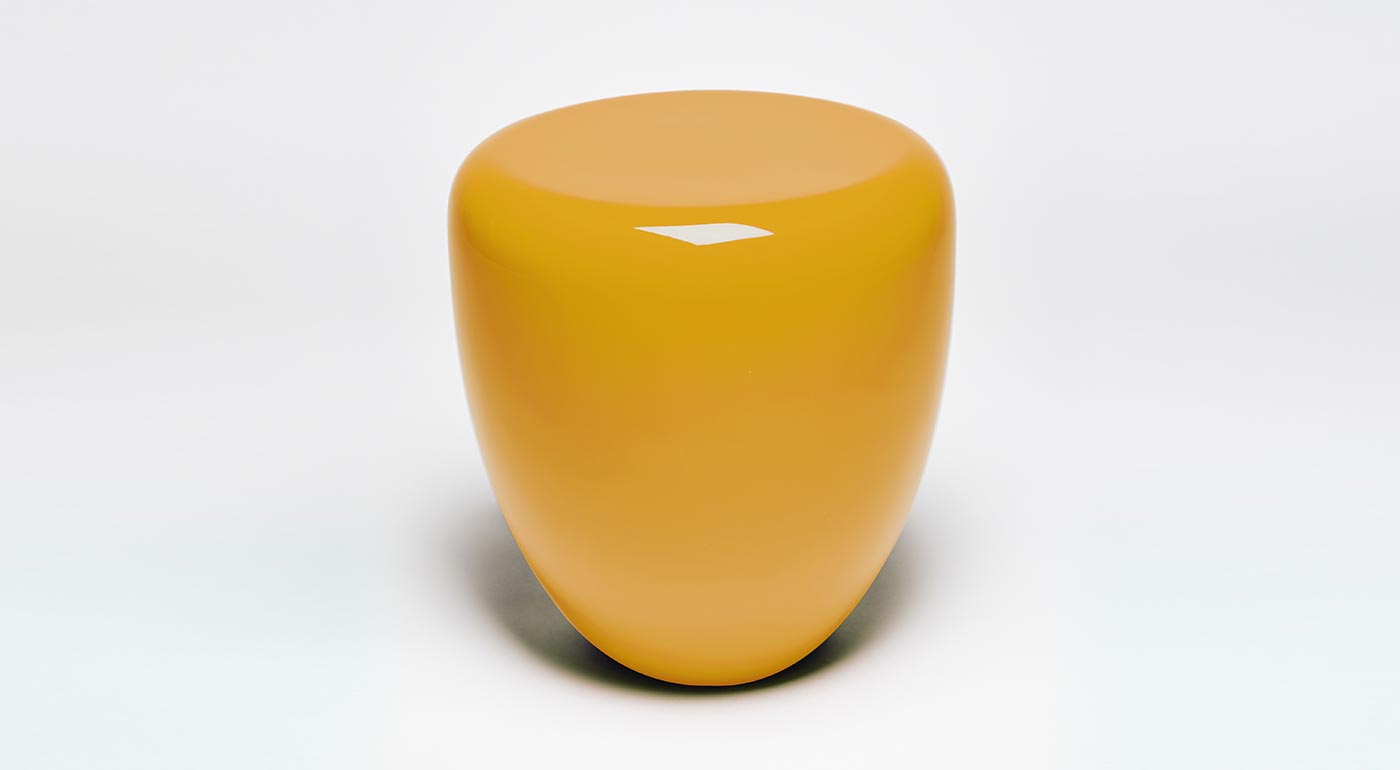 Powdery 950€: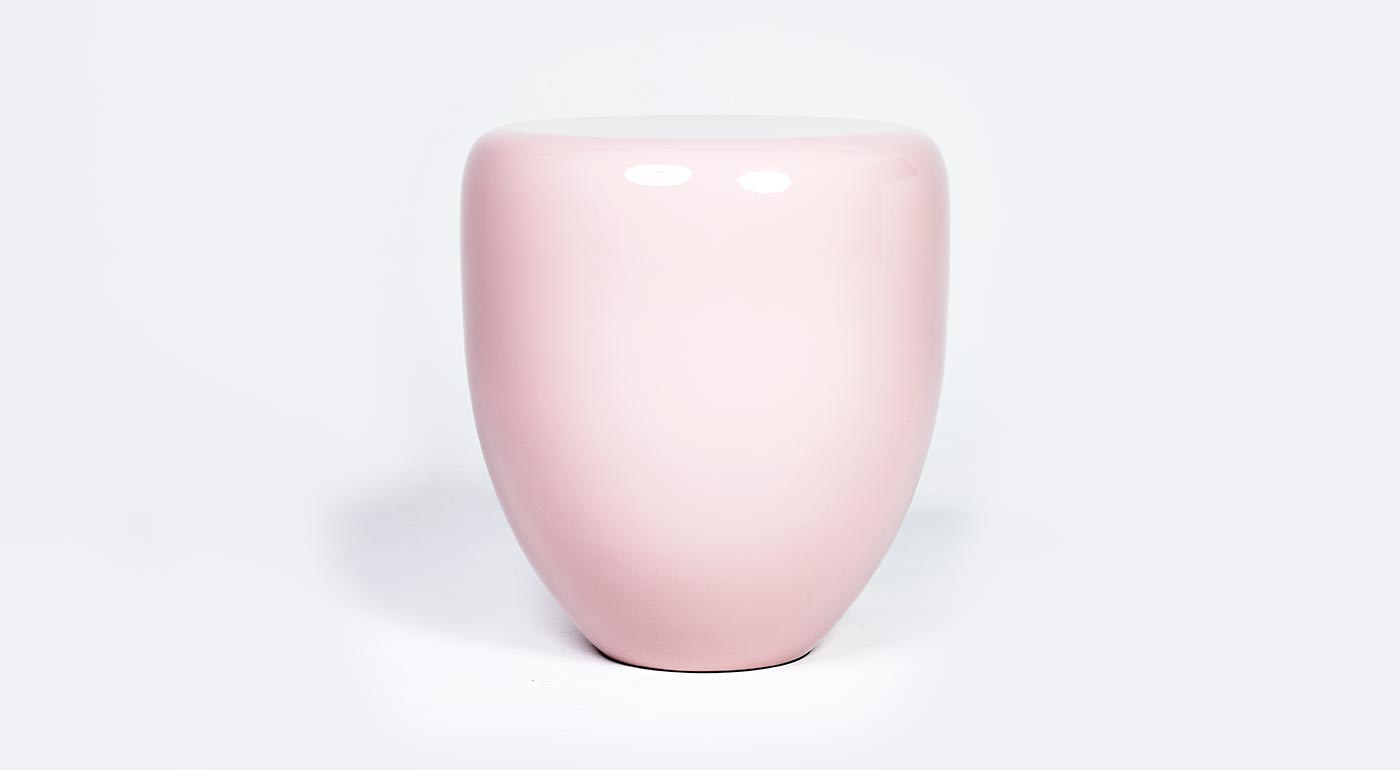 Pop pink 950 € :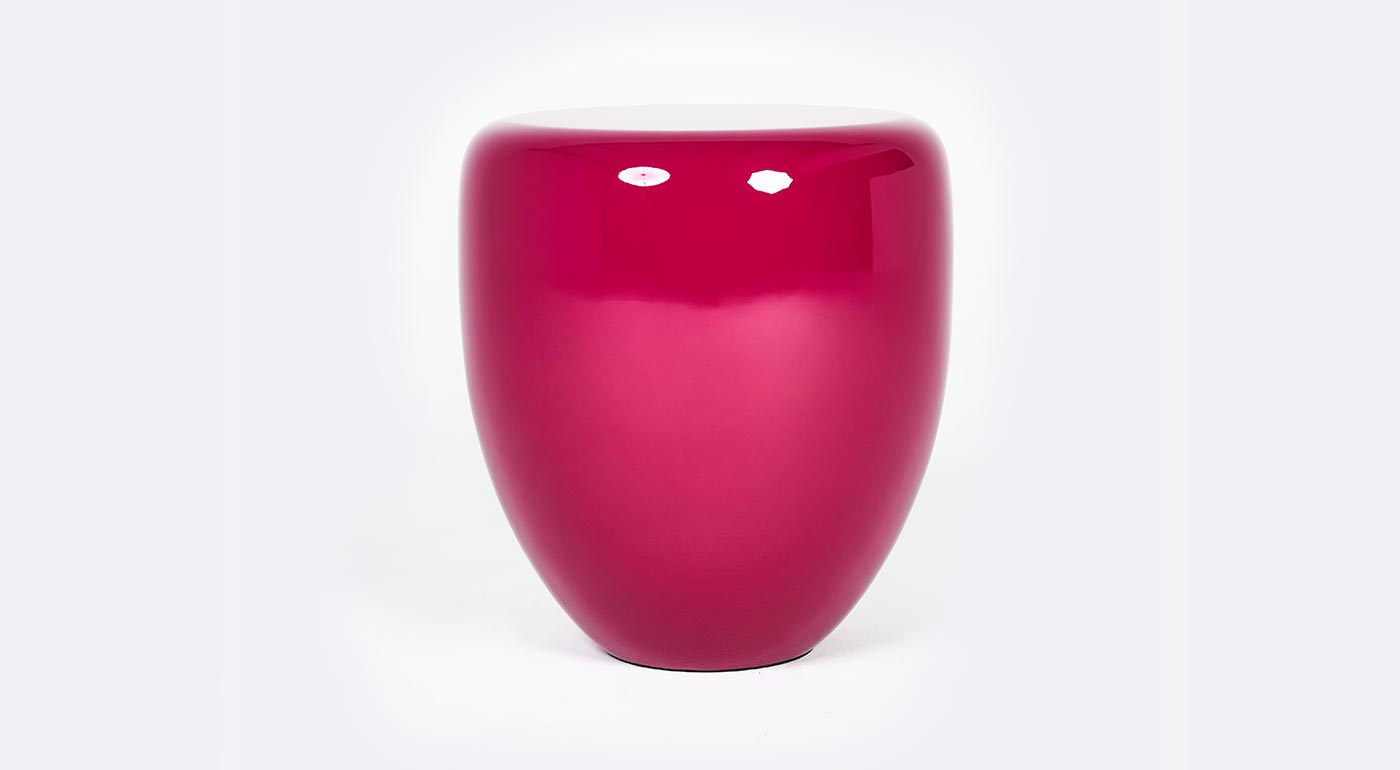 Greenery 950€: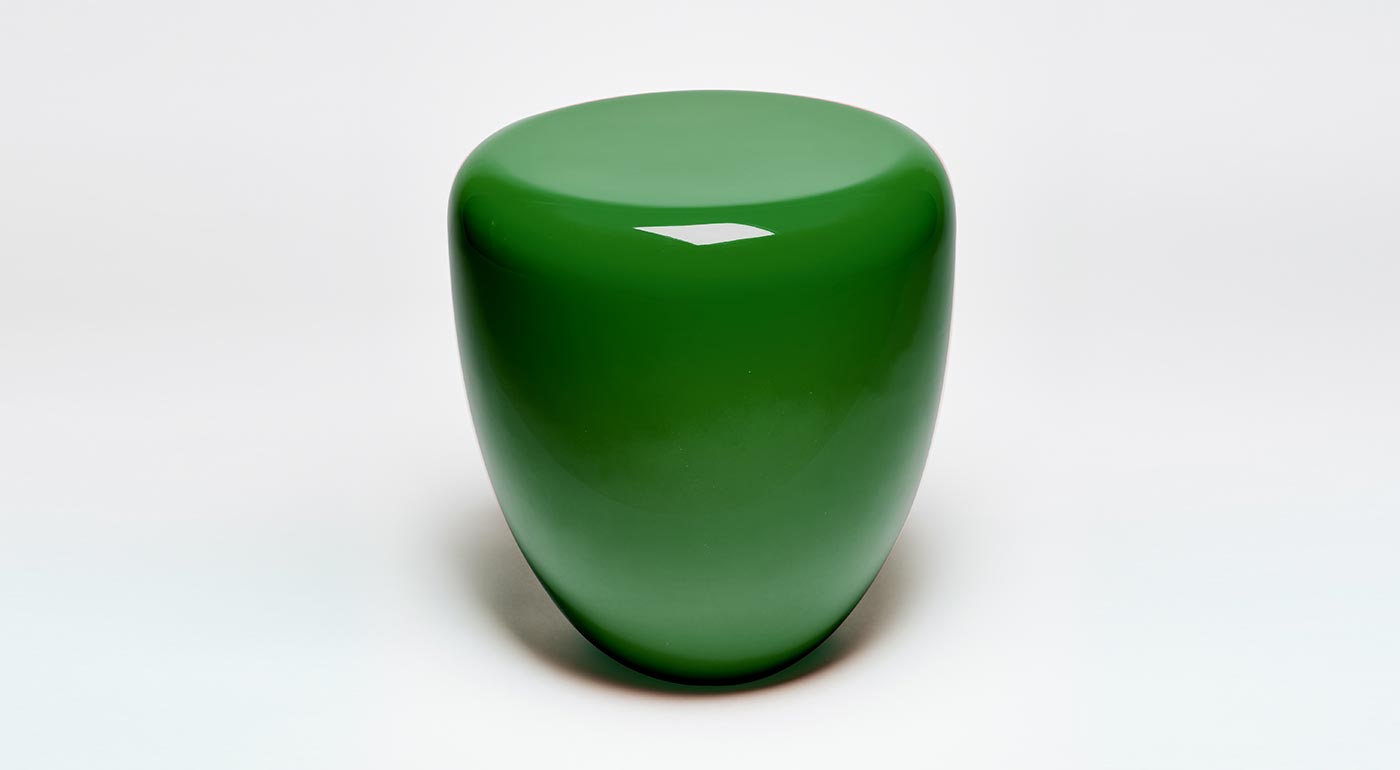 Bohemian Blue 950€: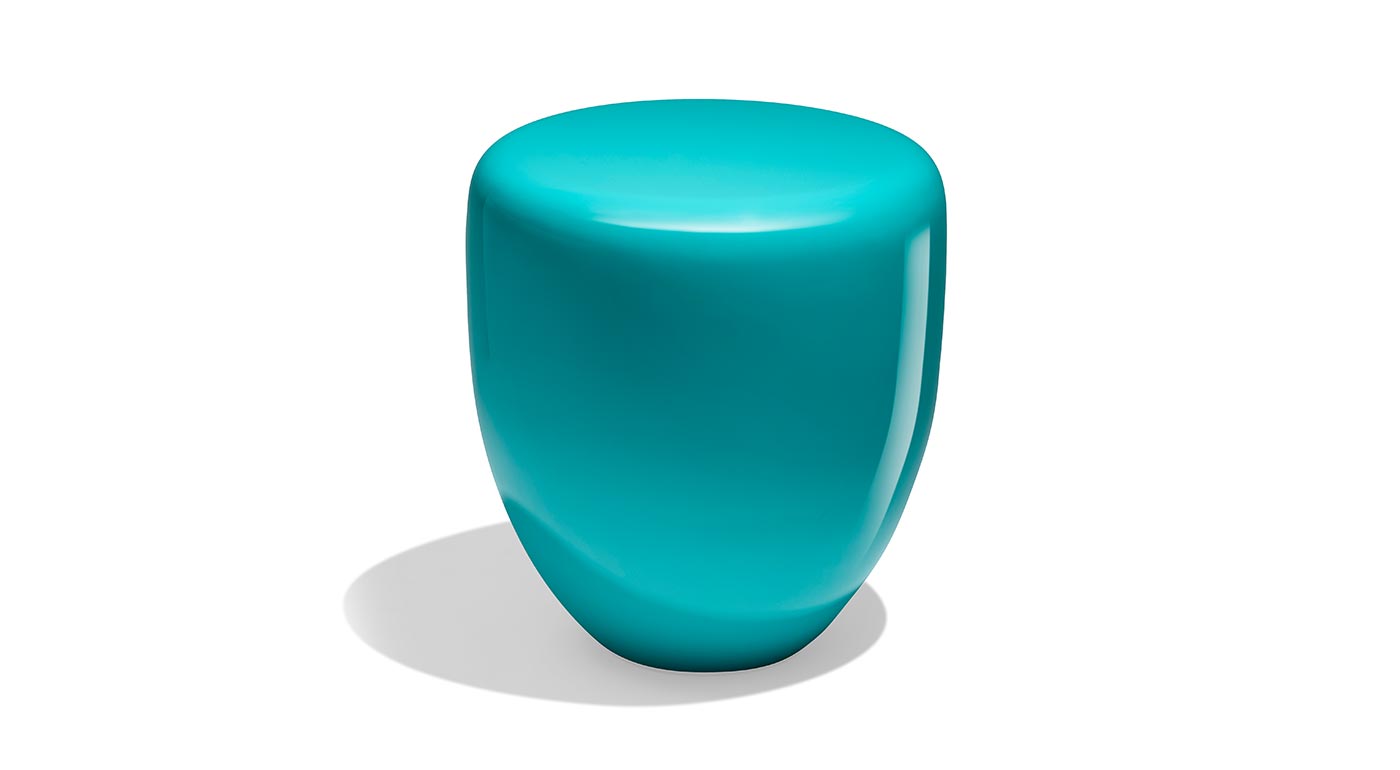 Deep Garnet 950€: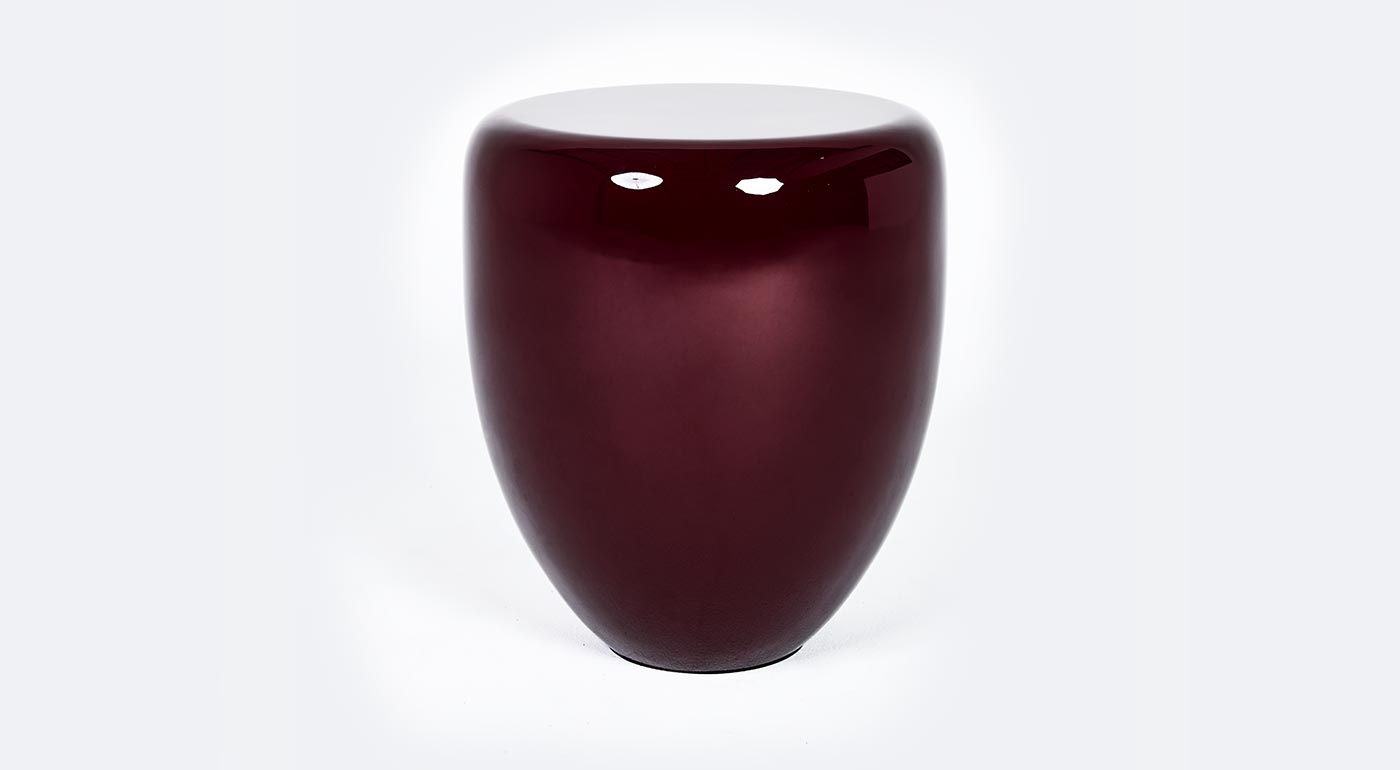 Slate Grey 950€: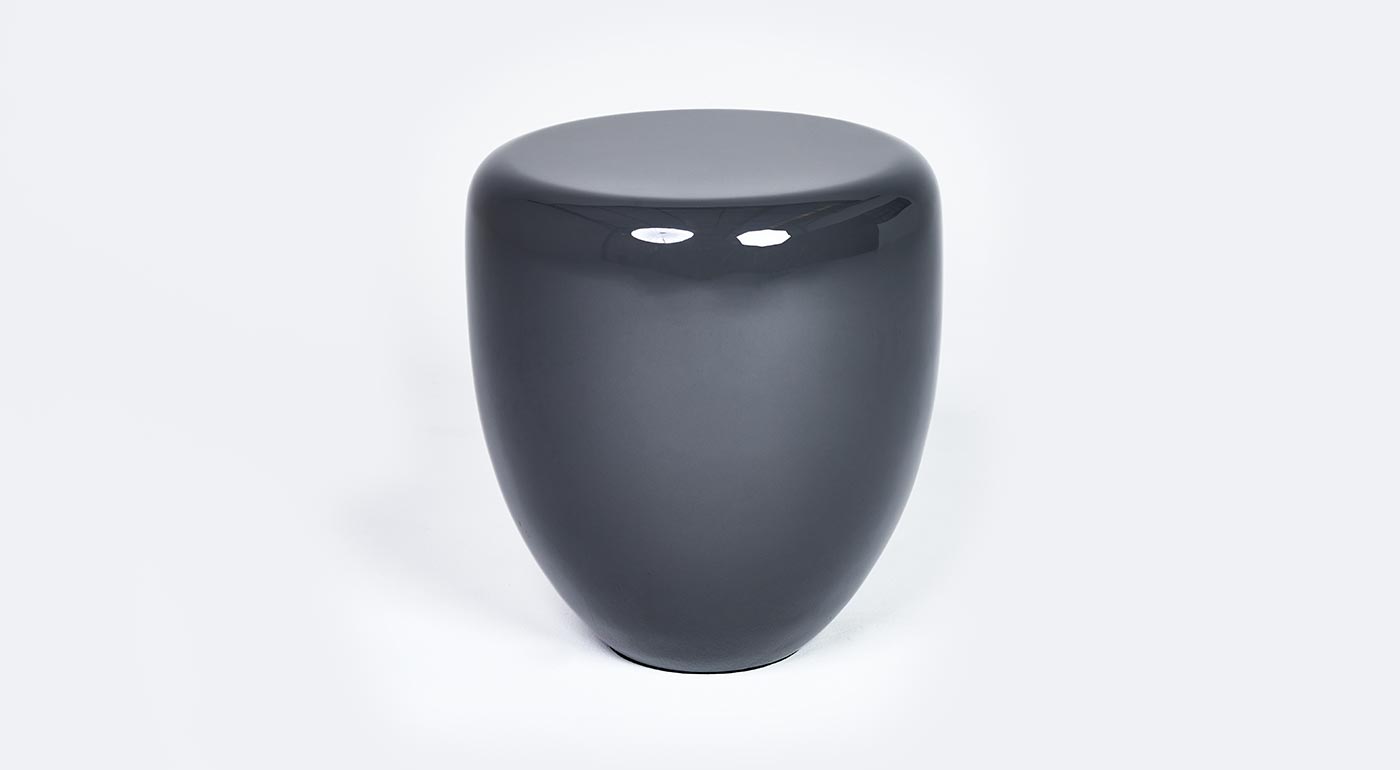 Iconic Red 950€: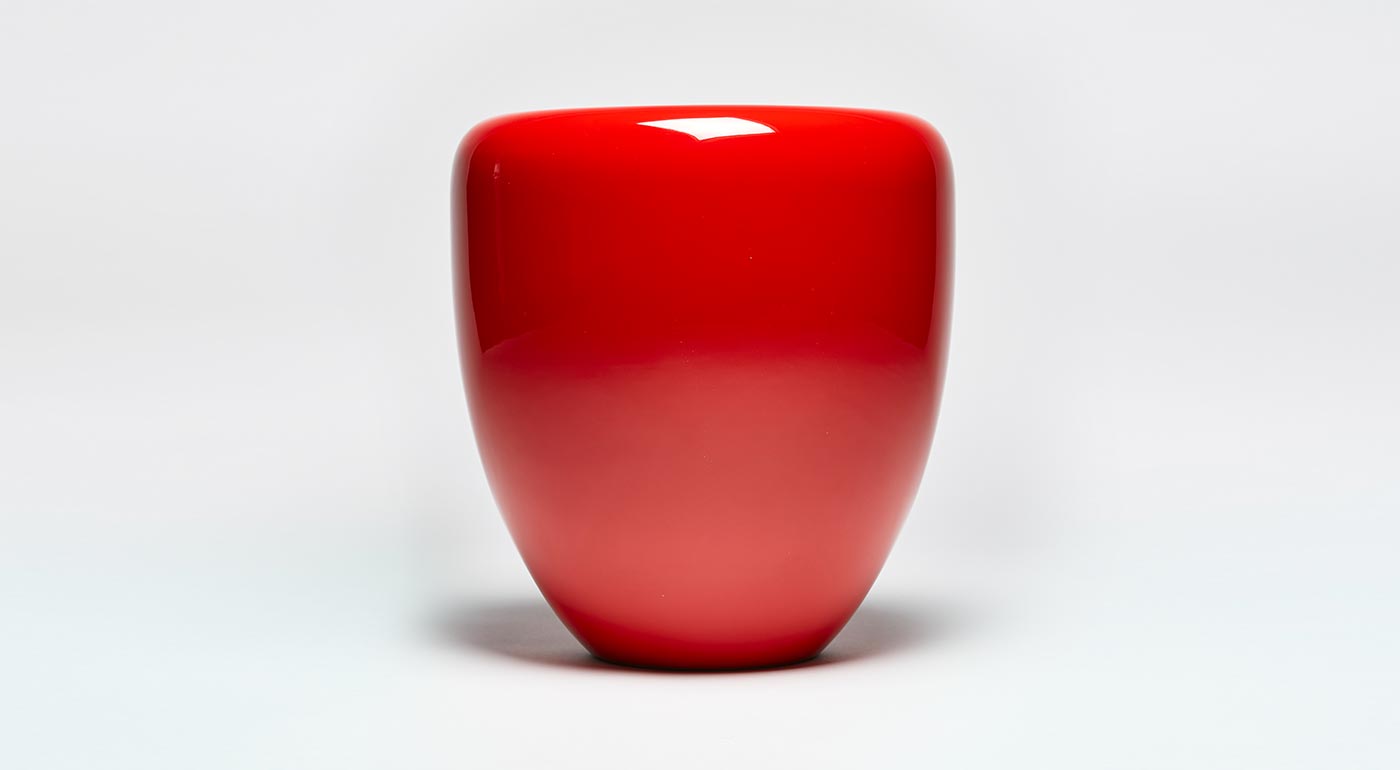 Milky White 950€: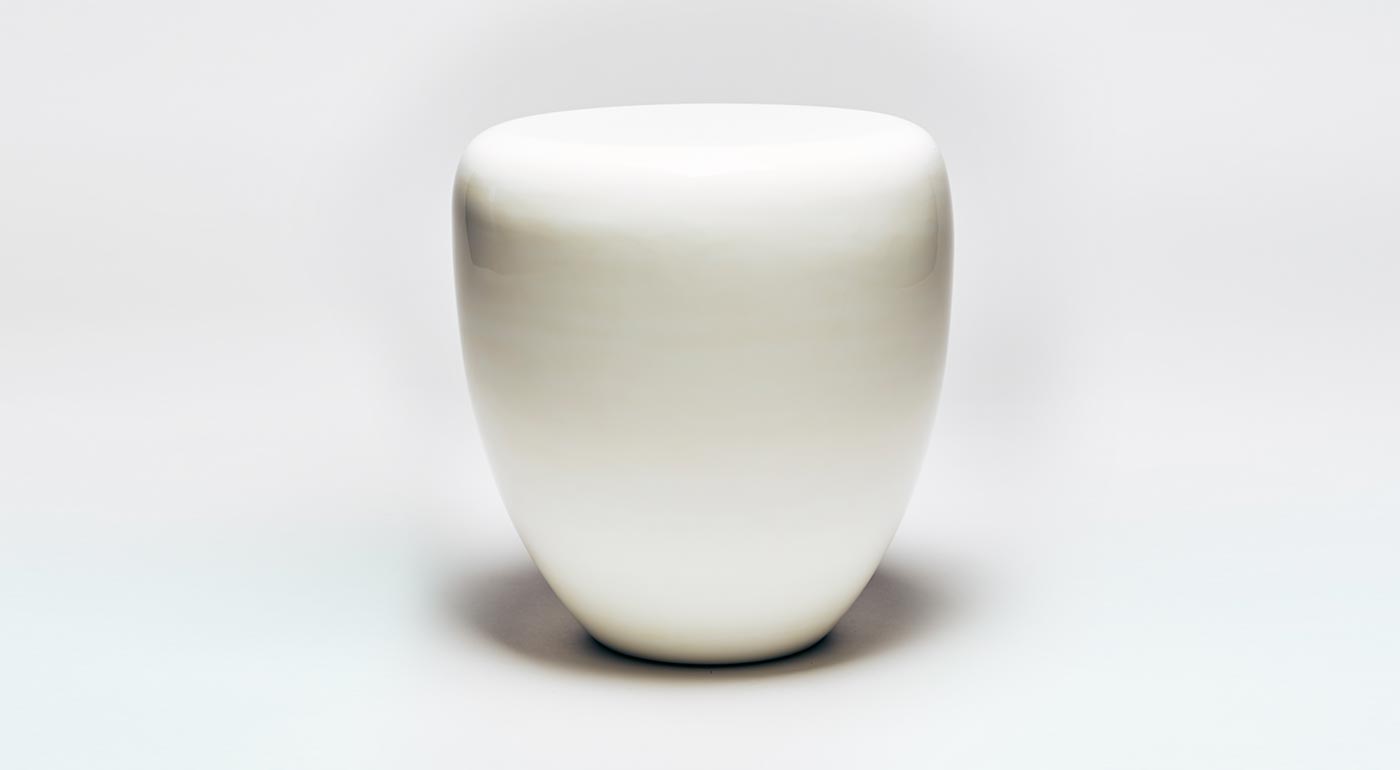 Persian Blue 950 €:

–
Plain lacquer matte finish:
The matt lacquer Dot tables is an old-fashioned lacquer process, applied by hand, a minimum of 18 layers of lacquer are necessary to obtain the depth obtained.
Layers of matt lacquer give this piece a unique deep matte appearance and incomparable depth of color.
–
Powdery (mat) 950 €:


Peacock blue (mat) 950 €: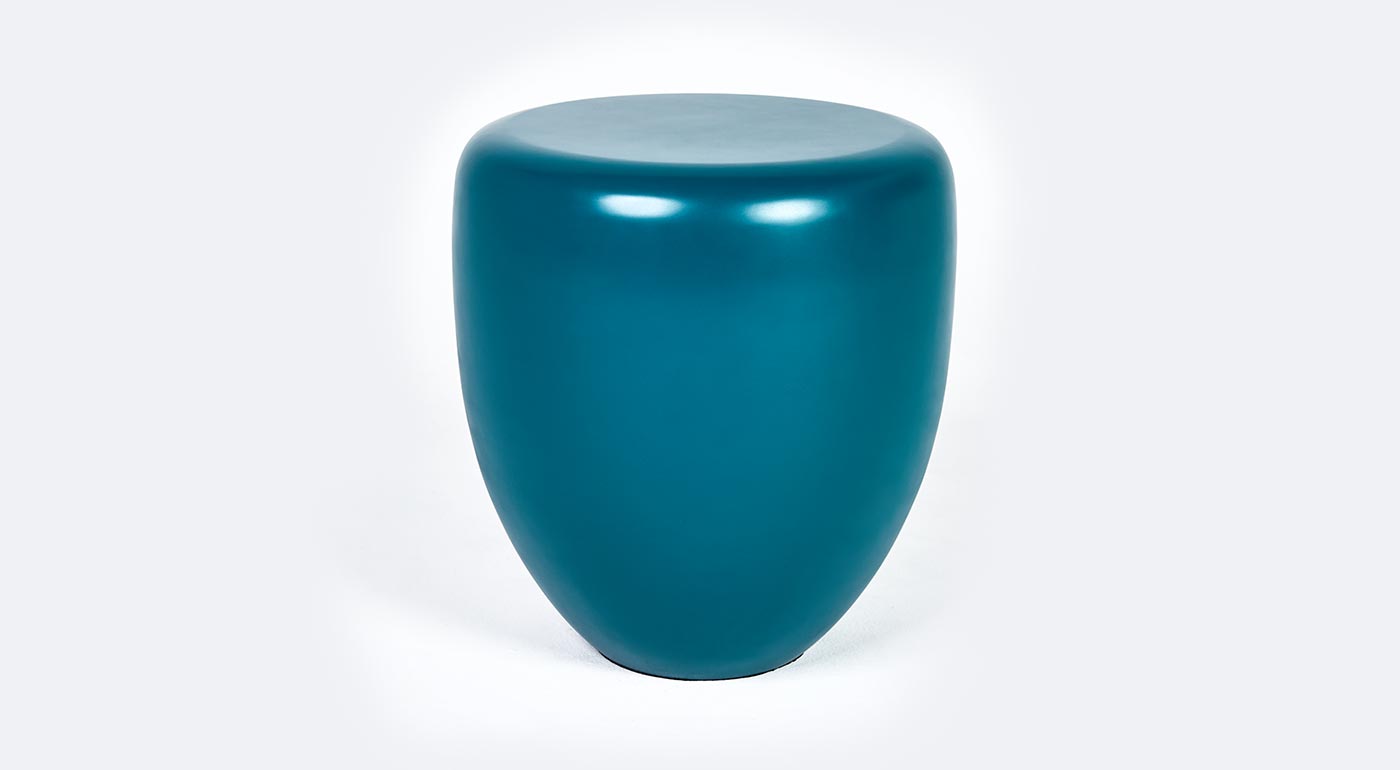 Deep garnet (mat) 950 €: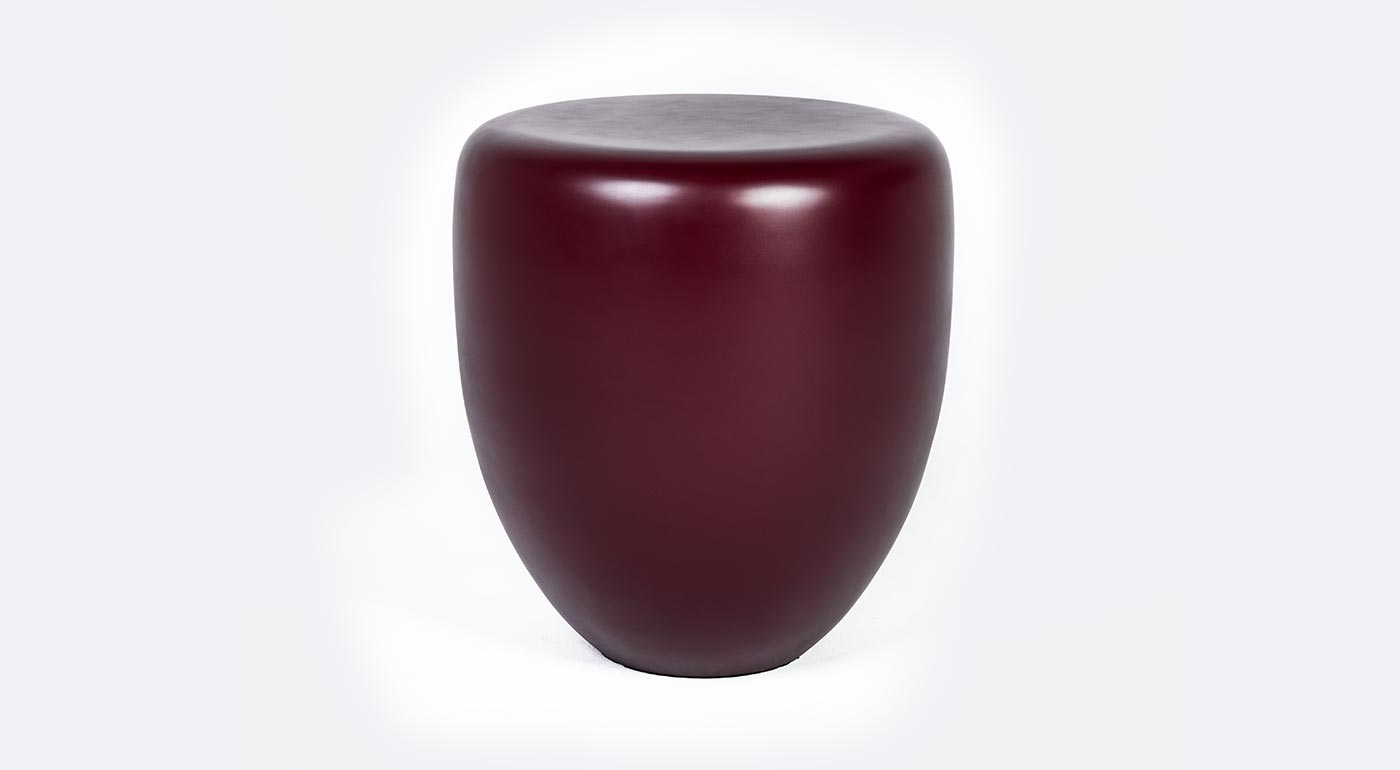 Slate grey (mat) 950 €: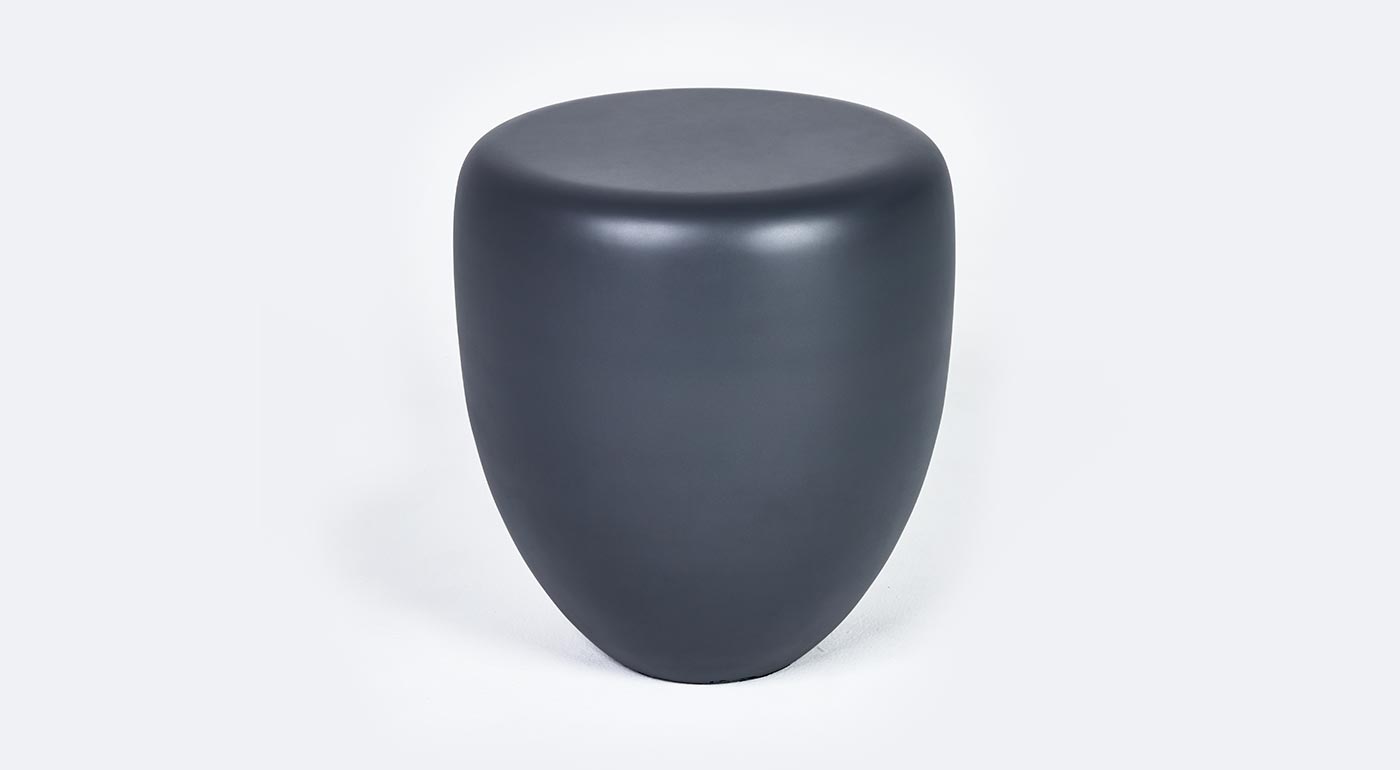 Milky white (mat) 950 €: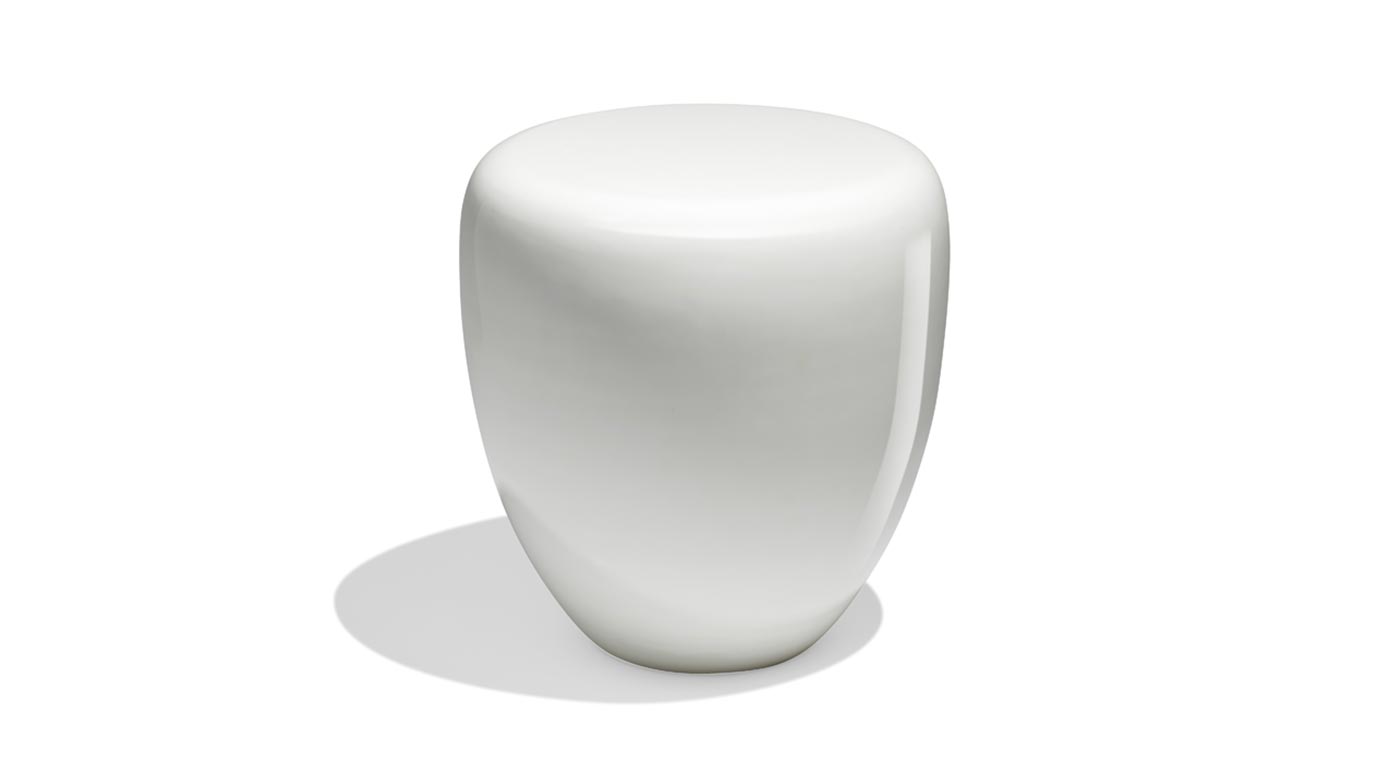 –
Mirror Finish 1280 € :
Mirror Finish, with a traditional glass making craftsmanship. Seat or Side Table of Blown glass
Available in three colors silver, gold, bronze


Silver :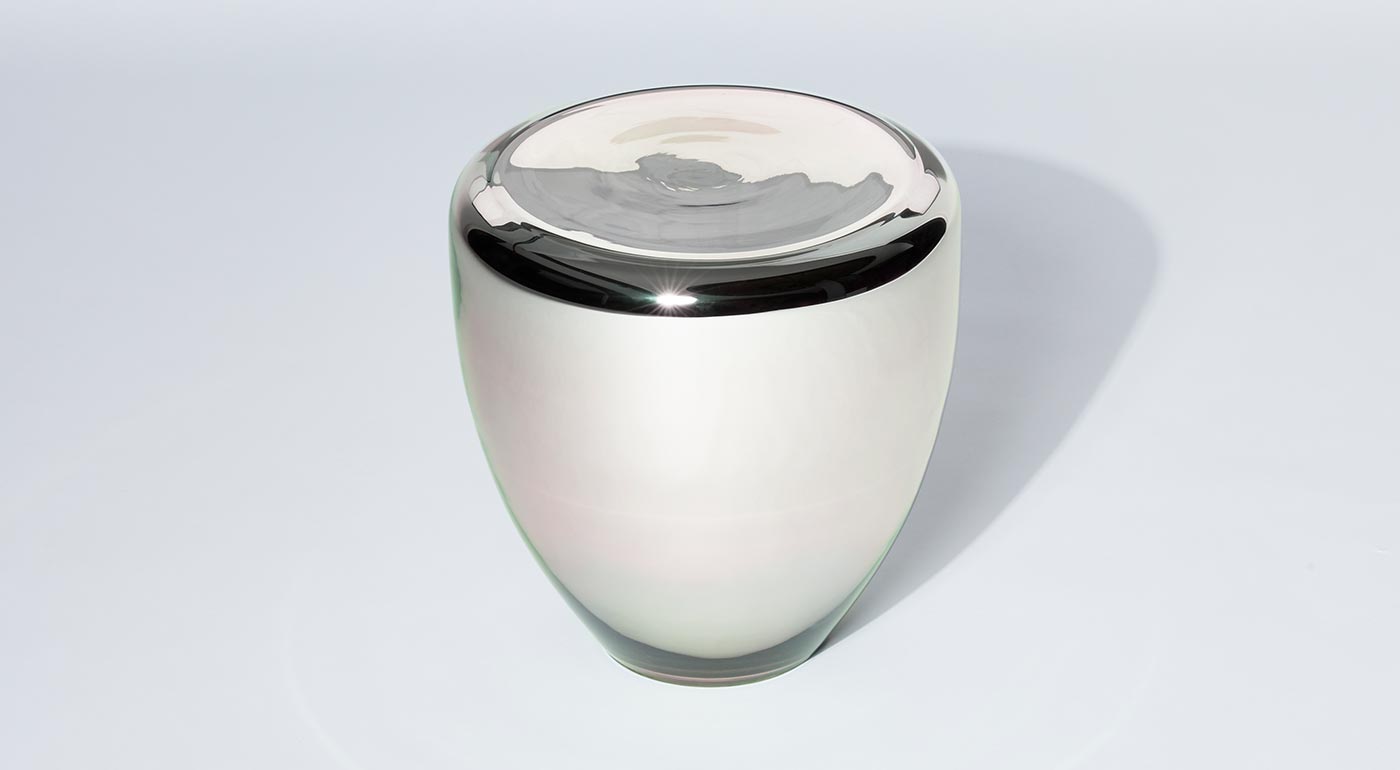 Gold :


Bronze :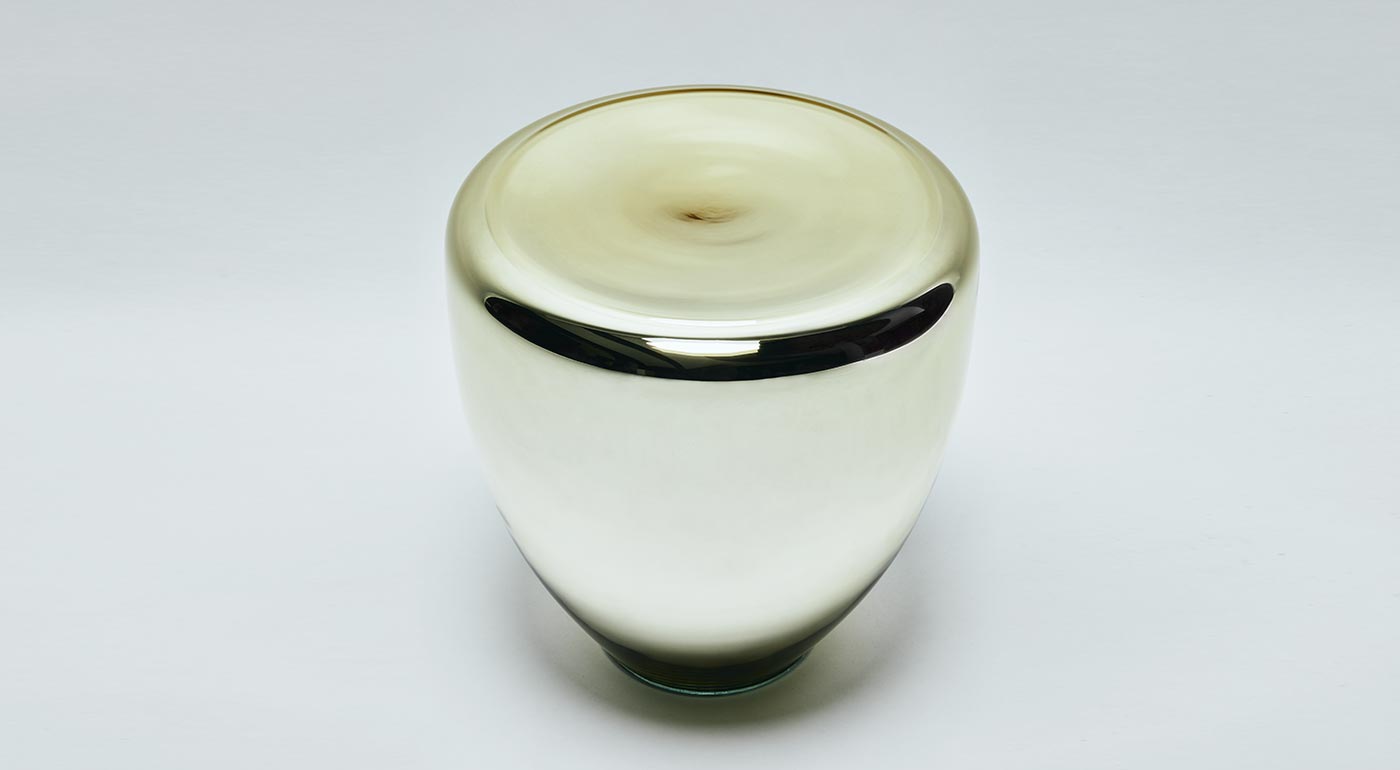 –


–
Two-tone lacquer:
The two-tone colour effect on this Dot is obtained through the superposition of hand applied different coloured lacquers, which are sanded between each coat.  A minimum of 18 coats of lacquer are required to reach the required effect. This gives depth to the polished surface, where the different layers come through.
Brown and Beige 1480€: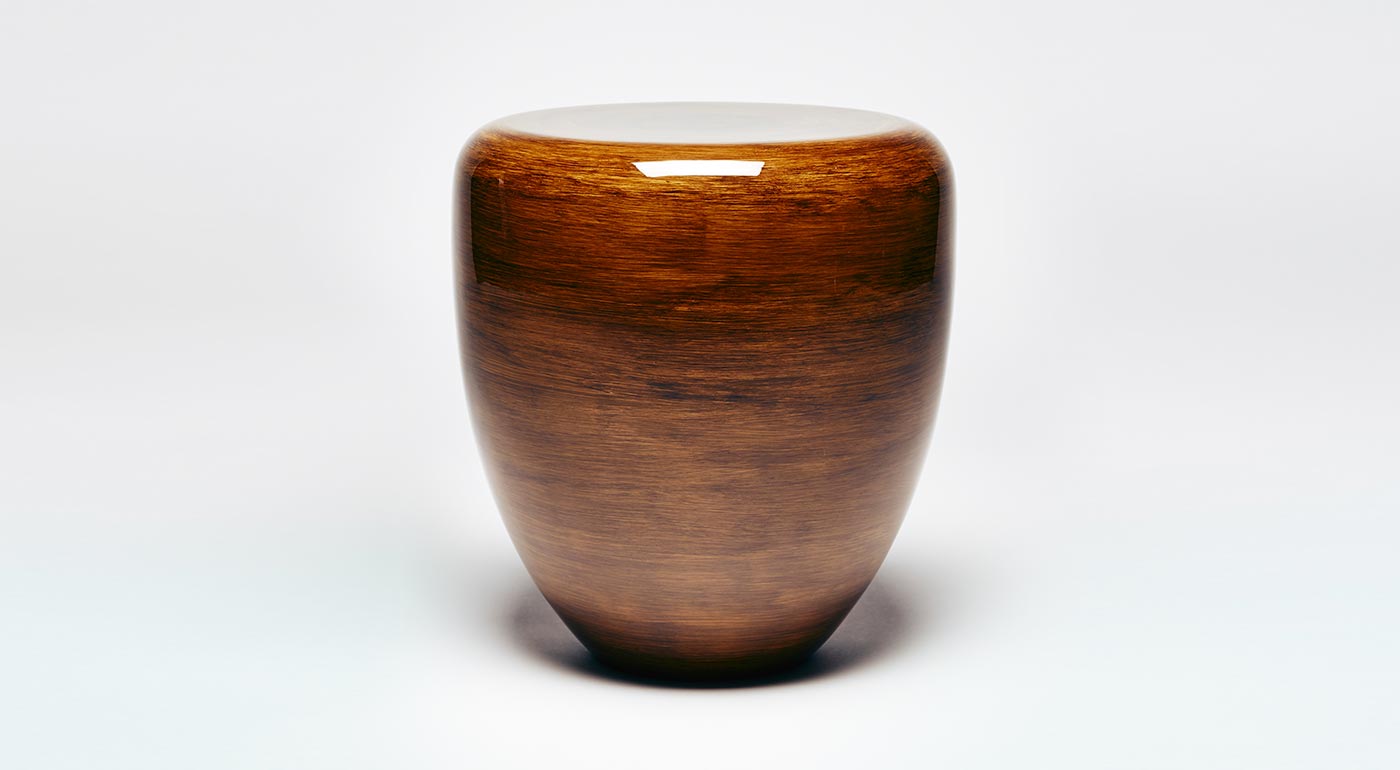 Seal Brown 1480€: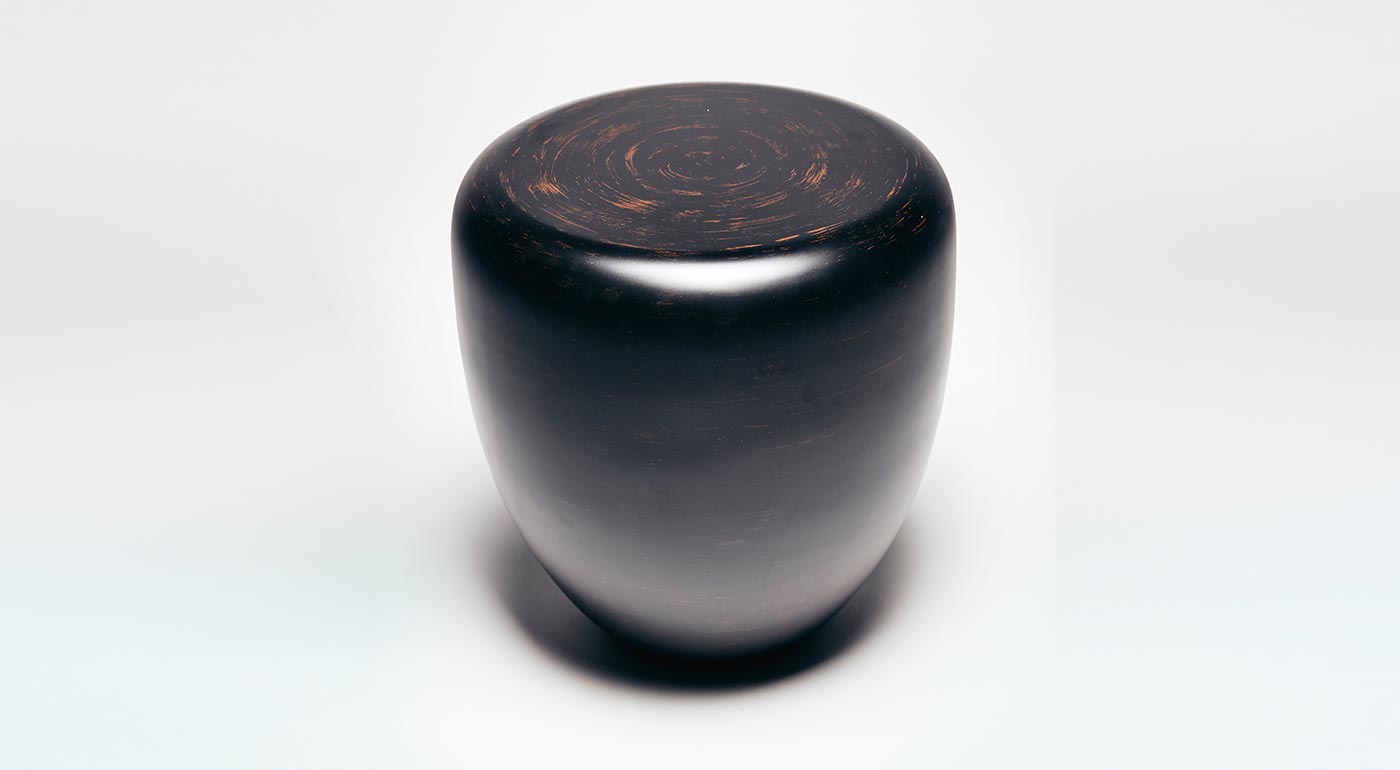 –


–
Eggshell:
The eggshell lacquer used for the Dot is a precious and delicate finish. In order to obtain the fine white cracked effect, real duck egg shells are used. They are washed and cleaned, baked to extract all dampness and then broken up in small pieces. They are then sieved to select fragments of the same size. Each fragment is delicately laid, with the help of tweezers, on a fresh coat of lacquer to form a mosaic or to create the required pattern.
It is sanded down and lacquered with 18 to 21 coats of clear lacquer to obtain a perfect smooth surface. Depending on the desired finish, the lacquers are clear, amber or black. For darker coloured egg shell, it is obtained through the roasting of the shells to create subtle shades of browns.
Dark Brown Eggshell 1980€: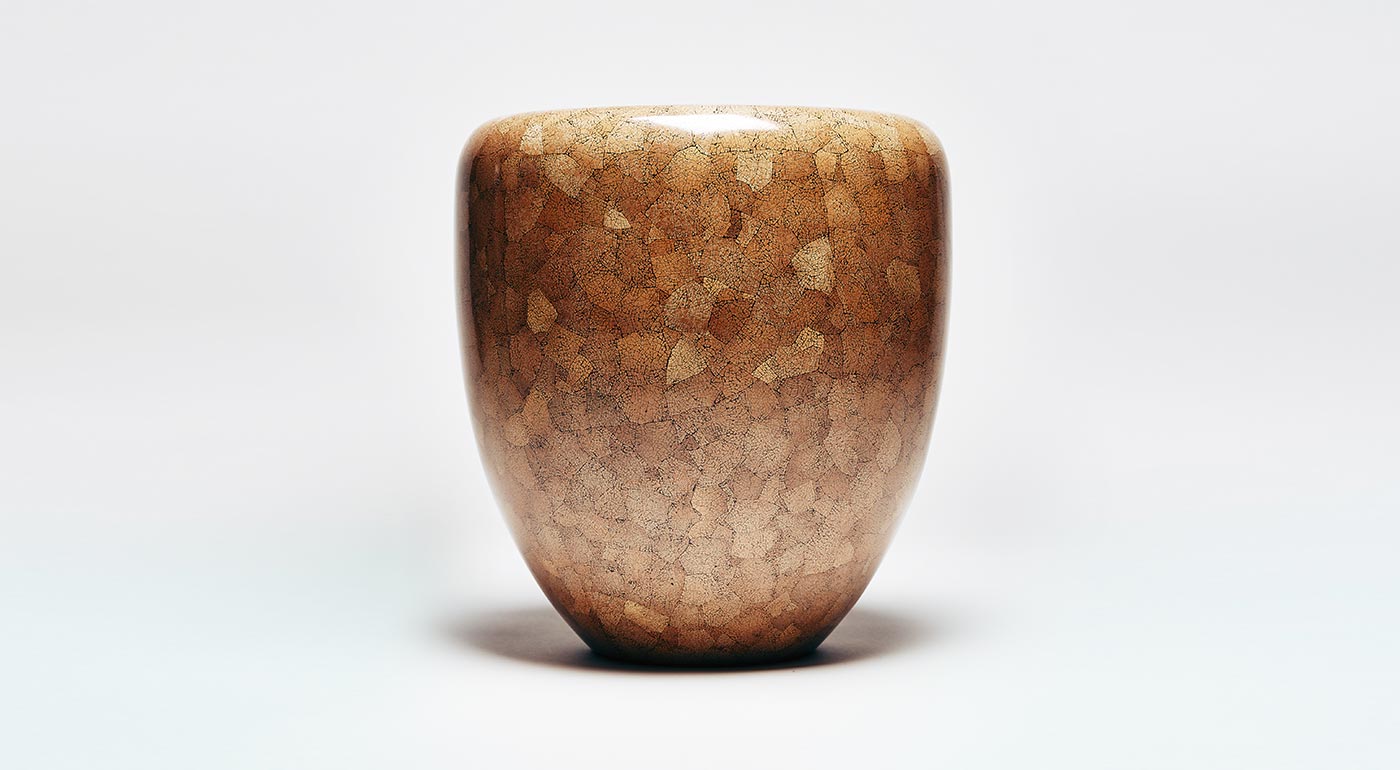 White Eggshell 1980€: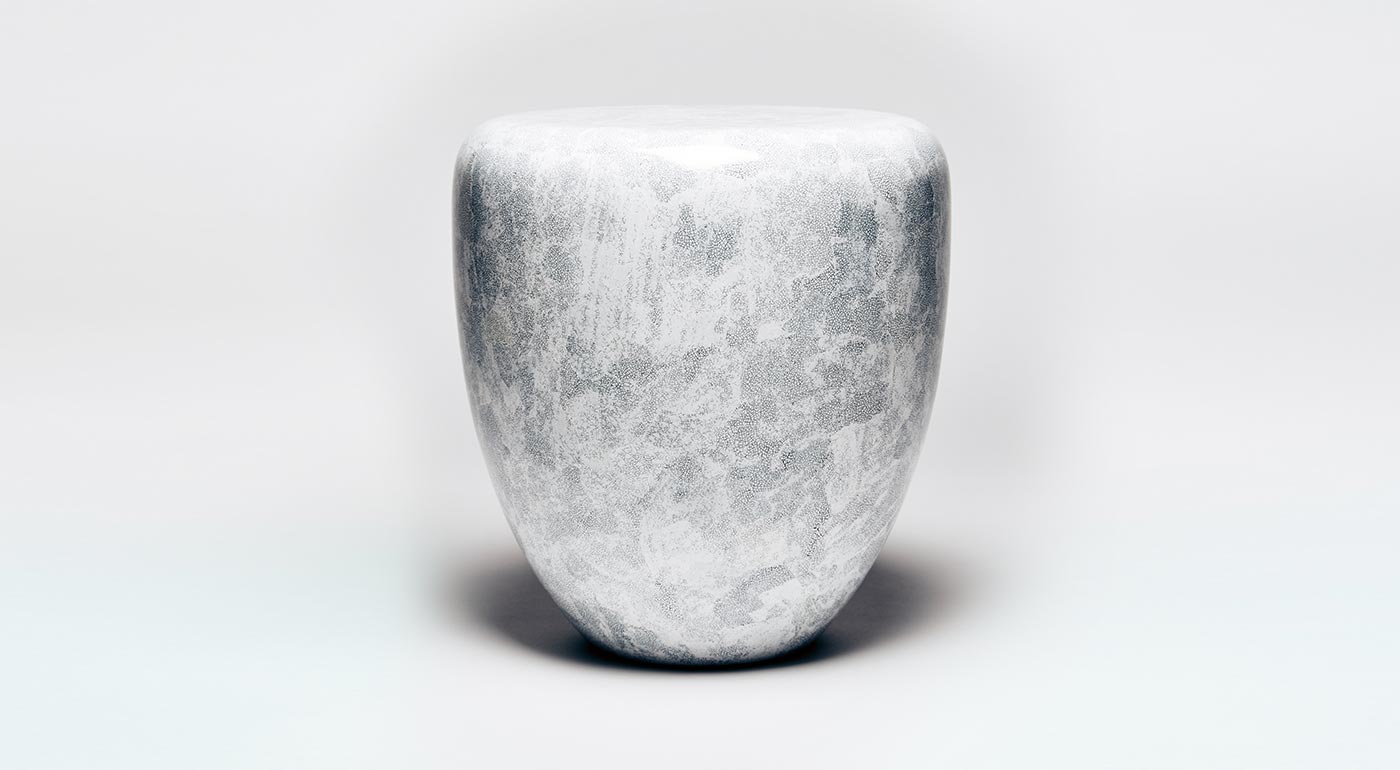 –

–


–


–


–


–


–


–


–


–


–


–


Delivery within 8 – 12 weeks.